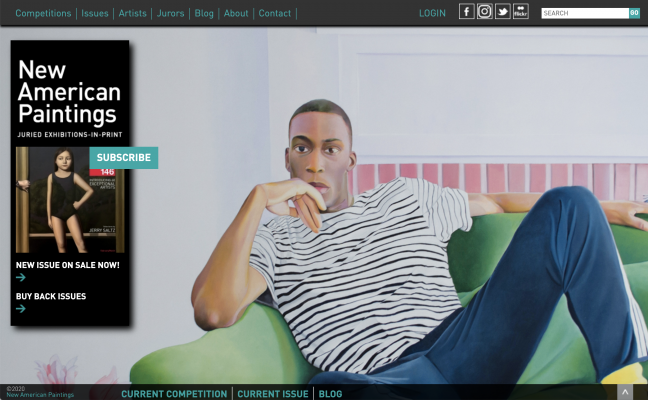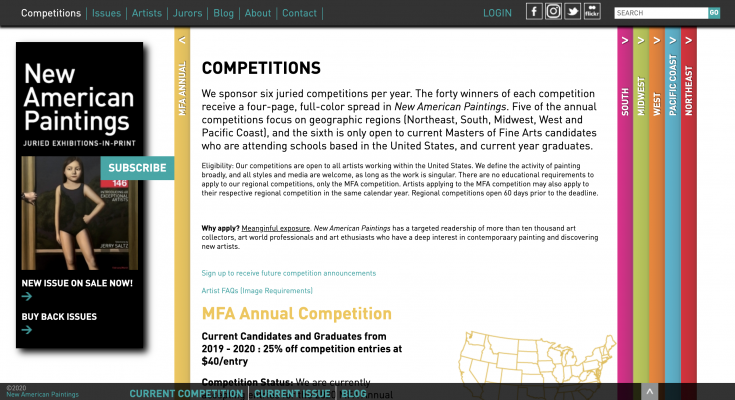 New American Paintings needed a new developer to maintain and expand their website quickly. They had a magazine to publish, a site with problems, and the firm that built their site was not longer available.
Charles River Web quickly mobilized to assess the site's infrastructure and determine the source of their problem. After fixing the initial problem, the developers at Charles River Web performed a full site assessment, upgraded the site code, and moved it to a faster and more secure hosting environment. They then moved on to improve performance on mobile devices, add new features, and improve the backend interface that jurors use to judge artwork for each issue.
Client Feedback
As small publishing company, we are constantly faced with the pressures of an increasingly digital future. When our last web developer dropped the ball, CRW stepped in at the last minute and saved the day. Even though it was a new relationship, Ezra and his team took the project seriously and got the necessary work done quickly. CRW is always instantly responsive and has been immensely helpful in keeping our web site looking and functioning well.
Steven Zevitas, Publisher, New American Paintings