Overview
Charles River Web was instrumental in helping MACDC implement a complete website overhaul. We created both the data-driven backend and an engaging user interface, facilitating communications, advocacy, and recruitment.
Since then, we have moved on to create a second website for MACDC, the Mel King Institute website (www.melkinginstitute.org). We have also built them a survey utility and analytics package for use on their annual Goals Report survey.
The Challenge
Drupal

Platform.sh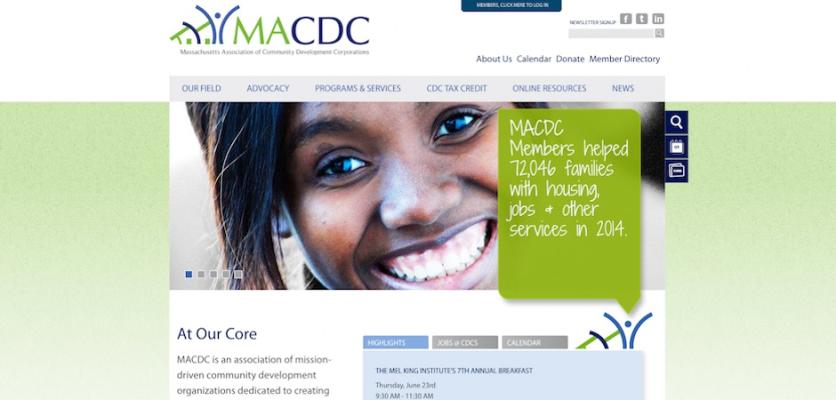 Working with Charles River Web was wonderful.  MACDC set out to build a new site on the Drupal platform and Charles River Web was quite responsive to our needs while developing a site that was elegant and easy to use.  
Charles River Web's team is comprised of serious computer programmers who had no problem addressing any of the challenges we presented to them. We not only recommend them for your web development needs, but also look forward to working with them again on our next project.
Joe Kriesberg
President of MACDC