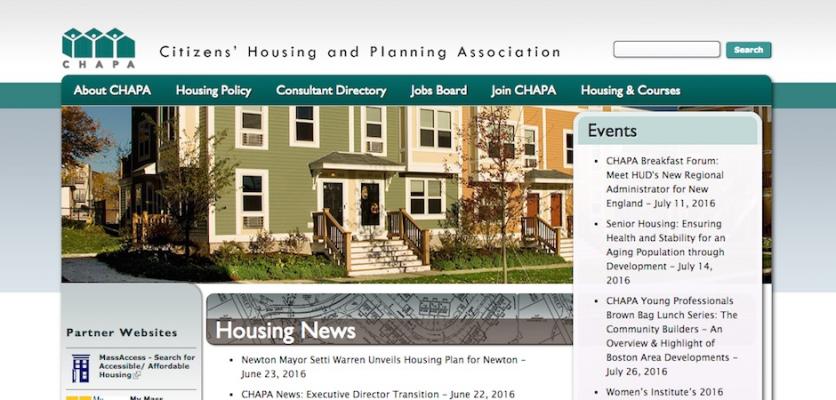 Citizens' Housing and Planning Association and their partners needed a new site that helped homebuyers learn about all the programs available to them in Massachusetts.
The site needed to be sleek, efficient, and informative. It needed to be built on a non-profit budget. Most of all, it needed to do it's job and help get more Massachusetts families in their own homes.
After delivering an exemplary website, CHAPA was so impressed that they contracted with Charles River Web to maintain all of their web properties, including the Mass Access Housing registry (www.massaccess.org) and CHAPA's own website (www.chapa.org).
Client Feedback
CHAPA has worked with Charles River Web to both maintain existing sites and to develop and design a new site. No matter the project, CRW is a pleasure to work with. They take the time to explain our options and even teach us how to do do things ourselves when appropriate. Their quality of work is always exceptional, and the website they helped create has been very well received by both the users and by our partners. As a small nonprofit, we rely heavily on the expertise of our website consultants while needing to balance affordability.
Erin Roussinova, Communications & Events Manager, CHAPA