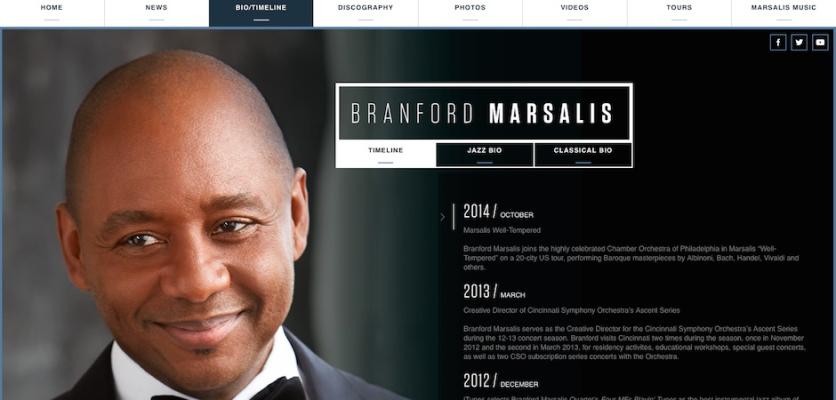 Branford Marsalis is one of the most celebrated jazz musicians of our time: composing, performing internationally, and handpicking up-and-coming artists for his own record label, Marsalis Music.
While his music and career progressed with the times, his website was frozen in the twentieth century. It reflect the design choices of the era. The layout was based on frames, with horizontally scrolling elements, small imagery, and no functionality on mobile devices.
We partnered with Metropolis Creative to build a new site fit for the modern web. We utilized large imagery displayed responsively so that it looks great on all devices. On the back end, we provided a Drupal based CMS allowing for quick and easy edits by non-technical staff.