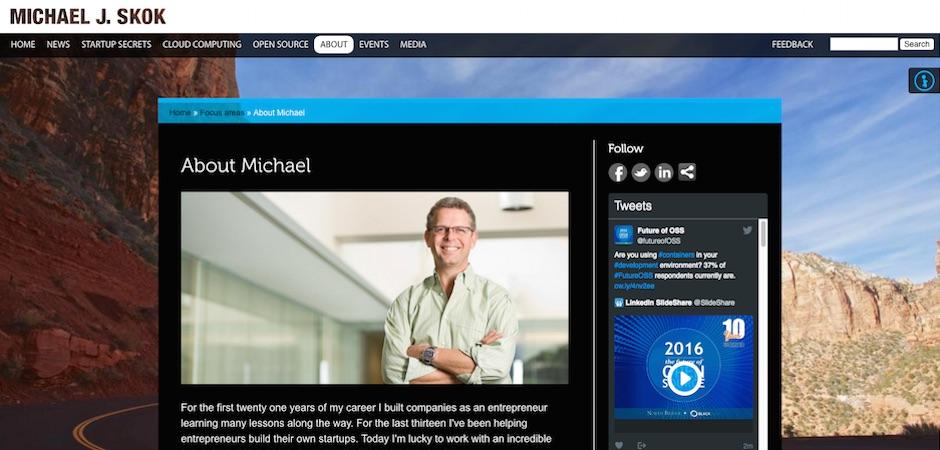 Michael Skok is a technology venture capitalist and photographer. He needed a personal website that was innovative, bold and inspiring.

In an era when so many websites look the same, Michael Skok wanted something different. He wanted an innovative design optimized for mobile before that became the industry standard. It needed to highlight his work in venture capital, his educational content, and his own personal passion -- photography. We built him a unique website that brought all of that together.
Client Feedback
Charles River Web has done a terrific job creating a personalized experience for my website, mjskok.com, and I am pleased to recommend them for Drupal projects. As an investor in startups, I believe in 'eating my own cooking' - using the services of the companies I back. As a stakeholder in Acquia, I am committed to supporting Drupal development partners, such as Charles River Web, that make Drupal and Acquia the goto combination for open source content delivery.
Michael Skok