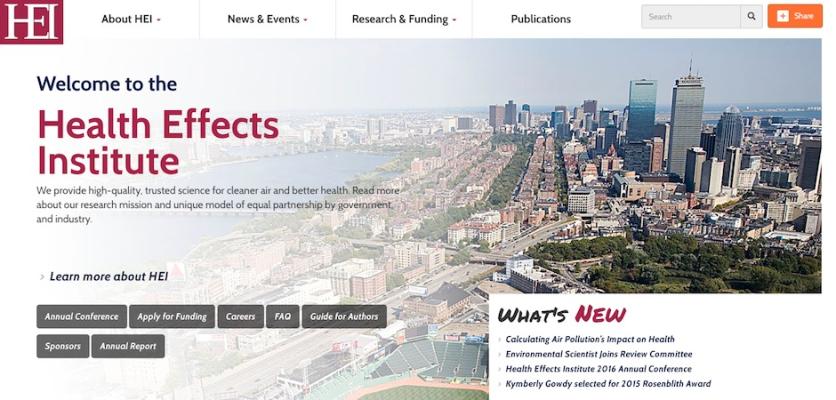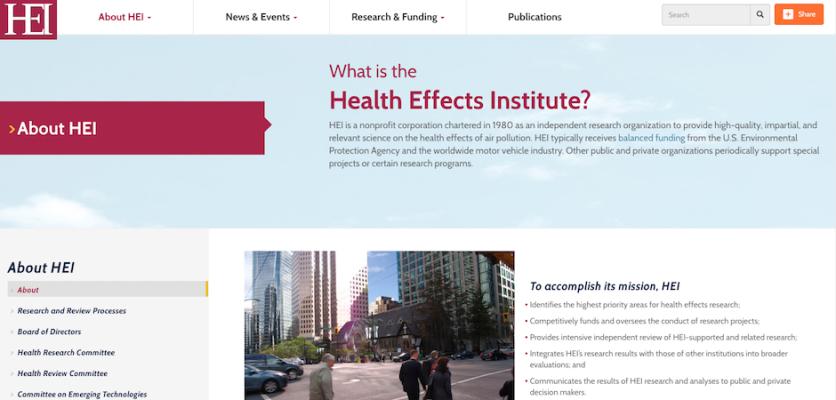 The Health Effects Institute in Boston, Massachusetts investigates the impacts of air pollutants on behalf of the U.S. government and the automotive industry. Their research papers influence policy decisions at the federal level.
Charles River Web was first hired in 2004 to convert their static publications website into a database-driven tool that allowed for seamless sorting, searching, ordering, and administration. The Health Effects Institute is a long term client, and decided to continue working with us this year to upgrade their custom-built application.
While we were a little sad to see our oldest standing website go, so much has changed on the web in twelve years. It was time for a change. We replaced their custom built publication system with one built on the Drupal platform. The new system takes advantage of the robust features that only a content management system can provide economically. The new site is optimized for easy updates, search, and integration of content.